2023 Artists
Thursday, June 22 – Pre-Festival Performances
Apostle Supper Club Stage
6:00 p.m. to 11:00 p.m. Jon Weber
"NY based pianist Jon Weber can play up a storm. He has hosted the NPR series "Piano Jazz" and is one of the most imaginative and gifted musical directors, has a deep understanding of how technology and the media have revolutionized the relationship between the musician and the audience. Yet he knows exactly how technical to get without sounding like a textbook," New York Times. Jon will also be performing at Episcopal Homes and other St. Paul venues. Please check the schedule page.
kj's hideaway Stage
6:30 p.m. Steve Kenny Quintet
The Steve Kenny Quintet is a group mostly devoted to playing Jazz Standards, usually heavily influenced by the concepts and performance practices of John Coltrane. Steve is active in the Minnesota Jazz community as a performer, composer and curator. He's a founding member of "The Illicit Sextet," "Group 47," "What Would Monk Do?" and his own "Quartets." Steve also curates and produces a weekly Saturday Jazz series at kj's hideaway.
8:00 p.m. Supercell – Adam Meckler
Supercell is Adam Meckler (trumpet), Brian Courage (bass), and Andrew Green (drums). The band met as students in the 2000s and performed together in a variety of contexts. They joined together to form Supercell in 2020, leaning on chemistry built over a decade of friendship and music making. Supercell thrives on organic, exploratory interaction, performing a mix of original compositions and deconstructed standards. Music that is beautiful and wild, probing and introspective.
9:30 p.m. Lucia Sarmiento
Lucia Sarmiento is a young Peruvian saxophonist, with a huge sound and effervescent personality. Currently Lucia Sarmiento tours with international pop star Pitbull, has a single out called "Escape" and is working on her debut full-length album coming out 2022. Tickets will be available at kj's Hideaway shortly.
Lowertown Sounds at Mears Park (Partnership with the Twin Cities Jazz Festival)
6:00 p.m. Malamanya
Minnesota-based Malamanya band comprised of musicians who share a mutual respect and enthusiasm for traditional rhythms and melodies from the Caribbean and Latin America. Their onstage energy and compositions reflect the communal, complex, and celebratory spirit prevalent in these musical genres.


7:30 p.m. Nur-D
One of the fastest rising stars in Minnesota's music scene, Nur-D burst onto the stage in 2018 and has been making headlines ever since. Performing on stages alongside national acts like Ludacris, Migos, Logic, Tyler The Creator, and The Wu Tang Clan Nur-D is well on his way to becoming a house hold name.


Mancini's Stage
7:00 p.m. to 10:00 p.m. Lindsay Pedalty
Lindsay Pedalty has been singing and performing music for many years. In addition to jazz standards from the Great American Songbook, she is comfortable singing a variety of music, including pop, rock, blues, and even a country tune or two. Her clear, unaffected voice is sophisticated and refreshing. She usually performs with a quartet including her father Bruce Pedalty on piano, a veteran of the Minnesota music scene, as well as John Knowles on bass, and Bill Paul on drums. Lindsay will also be performing at Mancini's on June 23 & 24. Please check the schedule page for times.


MetroNOME in Fingal's Cave Stage
7:30 p.m. Take That Back
Take That Back started as the meeting-of-the-minds of two veteran musicians, Joan Hutton and Sue Orfield. Drawn together by a passion for original music, both bandleaders are composers and improvisers, each with her own unique musical voice. Joan Hutton plays bass clarinet and alto and tenor sax, and Sue Orfield plays the tenor sax. They are joined most often by Ted Godbout (piano), Kameron Markworth (bass), and David Schmalenberger (drums). The group released their first self-titled album in January 2022, and are currently working on their second.
---
Friday, June 23
Jazz88 Main Stage in Mears Park
4:00 p.m. Will Kjeer Trio
Dynamic, tenacious, and highly inventive, pianist and composer Will Kjeer has defined himself as an artist to watch, both literally and figuratively. Having cut his teeth in Los Angeles as well as his hometown of Minneapolis, MN, Will has been widely regarded in each city as a firebrand, a first call, and a must-hear.


6:00 p.m. Camille Thurman with the Darrell Green Quartet
Camille Thurman is an accomplished composer, esteemed saxophonist, vocalist, and unique interpreter of the jazz tradition. She is known for her distinct musical approach to classic and original repertoire highlighting her chops as both a powerhouse singer and instrumentalist.
The New York City native was the first woman in 30 years to tour and perform full-time internationally with the Jazz at Lincoln Center Orchestra as a saxophonist/woodwindist (2018-2020 season). A respected bandleader, she has headlined numerous notable concert venues and jazz festivals around the world including the Kennedy Center and Alice Tully Hall. She shares her talent around the globe as a selected U.S. Cultural Ambassador.


8:30 p.m. Paquito D'Rivera and the Dizzy Gillespie Afro-Latin Experience
Havana-born clarinet player, saxophonist and composer, Paquito D'Rivera, defies categorization. He has recorded more than 30 solo albums and is celebrated for his artistry in Latin jazz, rock, traditional Cuban, and classical music. Among his honors are 14 Grammy Awards and a Lifetime Achievement Award from Carnegie Hall for his contributions to Latin music.
In 1988, he was a founding member of the United Nations Orchestra, a 15-piece ensemble organized by Dizzy Gillespie to showcase the fusion of Latin and Caribbean influences with jazz.
UnitedHealthCare Jazz on 5th Street Mears Park
5 p.m. Selby Ave Brass
The Selby Avenue Brass Band brings a unique voice to the Minneapolis / St. Paul music scene. Their musical roots come from the streets of New Orleans and expand from that genre into many others.


7:30 p.m. Jack Brass Band
The Jack Brass Band was formed in 1999 in the Twin Cities. Based on the traditions of New Orleans' brass bands, they are the ambassadors to the Crescent City's rich musical history. The band plays "Feel-Good Music" for audiences of any age, for any occasion. The band has the ability and repertoire to play everything from old New Orleans jazz from Louis Armstrong's era, to the modern street Mardi-Gras anthems with the instrumentation, feel, and energy they have mastered through countless gigs, parades, festival appearances, and trips to New Orleans to listen, learn, and play alongside the masters.


Apostle Supper Club Stage
7:00 p.m. to 11:00 p.m. Eva Andersen
Eva Andersen is an alto saxophone player by night and an Emmy-winning TV reporter at KARE11 by day. You can catch her reporting every morning on channel 11 and each Friday night at the Apostle Supper Club in St. Paul, playing jazz standards, funk, and pop. Prior to starting her career in TV, she played jazz for seven years in New York City. On her sax, she placed 3rd at "Amateur Night" at the famed Apollo Theatre in Harlem in 2013, as the only instrumental finalist. In the Twin Cities, in addition to the Apostle, she plays in several big bands.


Big River Pizza Stage
5:00 p.m. Dorothy Doring
Dorothy Doring is a seasoned Minnesota jazz vocalist with a versatile musical background. She has recorded three award-winning albums and is currently the lead vocalist in the popular Twin Cities swing band "Swinging on a Star". Doring has an expensive jazz repertoire and is known through her appearances at leading clubs like The Dakota, The Dunsmore Room at Crooners, Snug Harbor in New Orleans and at premier events like the Twin Cities Jazz Festival


7:00 p.m. Connie Evingson
A born-and-raised Minnesotan, Connie Evingson has a catalog of acclaimed albums that run a wide spectrum of genres. From jazz to Broadway standards, to covering Peggy Lee or The Beatles, the Twin Cities-based singer has an adventurous spirit that, like her music, knows no boundaries. Her ten albums released through Minnehaha Music have all charted in the Top 50 in the United States and Canada, and can be heard on radio stations around the globe.


9:00 p.m. Nicholas David
The soulful bearded song smith, known to the world in 2012 as he endured the intense scrutiny of hit-making judges and a major television audience during "The Voice". Finishing third that year, his riveting performances and his unassuming personal proclamations about faith, family and music–readily set him apart from the pack. He had arrived. Or maybe the big audience and the affirmation of key media he deserved finally caught up to him.


Dark Horse Stage
7:30 p.m. Jazz Central All-Stars
Jazz Central Studios, Founded and led by drummer Mac Santiago, is a tax-exempt nonprofit organization committed to strengthening the Twin Cities jazz community by offering a live performance/educational environment that nurtures artistic growth.


9:00 p.m. The Freier Department
Twin Cities-based Freier Department is a seven piece band that effortlessly plays Funk, swingin' Jazz, and driving Latin music. Trombonist Ethan Freier is joined in the horn section by Rich Manik on saxophone and Sten Johnson on trumpet.


Herbies On The Park
6:00 p.m. Blue Ox Jazz Trio
The Blue Ox Jazz Trio will be performing original compositions written by Jack Schabert and Zach Studdiford. Zach Studdiford, Piano, Max Voda, Bass, Jack Schabert, Drums


kj's hideaway
6:30 p.m. Patrick Adkins Group
Patrick Adkins is an inventive and empathetic Minneapolis based pianist and composer. Joined by some of his most frequent musical collaborators (Ben Ehrlich on drums, Ryan Garmoe on trumpet, Bryan Murray on saxophone, and Shawn Wang on bass), together they will aim to probe the inner workings of the songs they play, while simultaneously embracing the possibilities of the present moment.


8:00 p.m. Peter Goggin Quintet
Peter Goggin is one of the new dynamic and individual jazz artists to emerge on the Twin Cities music scene. He graduated from Mounds View High School, and completed his studies at the University of Michigan in 2019. Peter's often seen playing around Minneapolis and St. Paul music venues, having performed as a sideman and leader at Vieux Carre, Saturday Night Jazz at the Black Dog, Jazz Central, and during the Twin Cities Jazz Festival. Some of his proudest collaborative projects locally include Hoaxer, the Twin Cities Glass Bead Games Project, the Minnesota Hard Bop Collective, and the Inatnas Orchestra (led by JC Sanford and Asuka Kakitani). Peter was a featured soloist with the University of Michigan Jazz Ensembles at the 2016 and 2017 Detroit Jazz Festivals, and was a three year member of the Dakota Combo in high school. Since moving back to the Twin Cities, he's been enjoying playing gigs at local venues and breweries, as well as teaching music at Walker West Music Academy.


10:00 p.m. Jazz Festival Jam Session Hosted by Graydon Peterson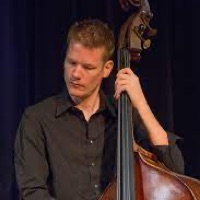 Graydon Peterson is one of the backbones of the Twin Cities jazz scene. Known as a guy who excels at many styles, Graydon has played with the Twin Cities' top jazz singers and modern jazz groups, and has toured around the United States and Cuba. Graydon's unique and groove-based compositions can be heard with his own quartet, the Graydon Peterson Quartet, and the trio Firebell. Graydon has worked and collaborated with Francisco Mela, Babatunde Lea, Adam Meckler, Nancy Harms, and Chris Morrissey, and continues to be a nightly presence in the Twin Cities. Grayson will be joined by pianist Will Kjeer and drummer Abinett Berhanu. The Jazz Festival Jam Session hosted by Graydon will also take place Saturday June 24th 10:00 p.m.


Momento Restaurant & Bar
5:00 p.m. to 7:00 p.m. Grant West
Grant West Piano features a timeless mix of Jazz Standards, original compositions and showtunes that have delighted twincities music lover for more than 50 years. His career includes accompanying the late great Sammy Davis Jr. Grant has performed with his brother Thom West as West Bros. Jazz piano duo at Yvette in Mpls for a year long engagement. In addition the duo performed at the request of the Artist Prince at his wedding reception


MPSvoices.com Future of Jazz Stage with Walker West
7:30 p.m. Katia Cardenas
Luminous, multi-genre vocalist and international touring artist Katia Cardenas inspires audiences with her sultry, soulfull voice and infectious energy and presence. Possessing an impeccable range and dynamic style, Katia grew up in a musical family, and her professional training came largely "on the job," performing throughout high school with her mother's Bay Area bands and collaborating with her Seattle-based father on numerous recording projects. Katia has graced the stages of local venues including The Dakota, Crooners, kj's hideaway, the "Saturday Night Jazz" Series, and The Twin Cities Jazz Festival, as well as venues in Colorado, Seattle, California and Central México.


Papa Legba Lounge Stage
7:00 p.m. tpo 9:00 p.m. Amy Manette
Jazz & Blues singer with a voice powerful and pure, Amy Manette reaches deep and sings with a passion that will stir your soul. Amy's voice is reminiscent of Etta James and Beth Hart


Saint Paul Hotel Lobby Bar
7:00 p.m. to 11 p.m. Erin Livingston
Sultry and smooth with a touch of sass, Erin Livingston brings warmth and vitality to her vocal music. Whether singing Jazz, Blues or R&B, her influences range from Cleo Laine, Julie London, Anita O'day, Nancy Wilson and Diana Krall. Erin has established herself in the Twin Cities music scene with residencies at The St. Paul Hotel, Erte and The Peacock Lounge and Flat Earth Brewery as well as performances at Crooners Supper Club, Aster Cafe, Black Dog, Birches Supper Club, and more. Erin will also be performing Saturday June 24th at the Saint Paul Hotel 7 to 11PM.


TPT Stage
4:30 p.m. Mississippi
The music of Mississippi may be described as an intense blend of colors and eclectic traditions that include modern jazz, festejo, hip hop and African influences. Wild and burnin' one moment, soft and sweet the next…, this group has an emotional and creative range that is not to be missed! Mississippi is made up of four all-star Minneapolis/St. Paul based musicians: Pete Whitman-saxophones, Kavyesh Kaviraj-piano, Jeff Bailey-bass and Kevin Washington-drums.


6:00 p.m. World Jazz Collegium
World Jazz Collegium is an assembly of local and international musicians founded by the Twin Cities-based guitarist and composer Pavel Jany. In addition to Pavel's original material, World Jazz Collegium's repertoire includes works by Pat Metheny, Jaco Pastorius, Billy Cobham, Chick Corea, Jan Hammer, Hermeto Pascoal,
Djavan, Miles Davis, and other legends of modern jazz.


7:30 p.m. Dale Alexander Quartet
Growing up in Minneapolis, Dale's first band was a trio with Prince and Andre Cymone. He recorded with Prince on the 94 East Street CD project right before Prince signed his solo contract. Subsequently, Dale toured with Prince on the Sign o' the Times World Tour as the drummer for Madhouse (the opening act for the tour)
Dale has performed and recorded with many musical legends including George Benson, Everett Harp, Larry Graham, Harry "Sweets" Edison, Frank Morgan, Billy Eckstine, John Heard Herb Ellis, Phil Upchurch, Eric Burdon (War), Buddy Miles (Jimi Hendrix), Edgar Winter, Jimmy Smith, Dianne Reeves, Barbara Morrison, Glen Frey, Jimmy Buffet, Billy Taylor, The Temptations, Sheila E, Prince, Andre Cymone, Slash (Guns & Roses), Jimmy Jam, Terry Lewis, Glen Frey (Eagles), Robbie Krieger (The Doors), Marilyn Manson, John Denver and Motown recording legend Wah Wah Watson.


9:00 p.m. The Wolverines Trio with Maud Hixson & Arne Fogel
Drummer and leader Jendeen Forberg leads the rhythm section of the Wolverines Big Band, now entering its 50th year. The bans is heavy swing influenced by the Count Basie and Duke Ellington Orchestras,and feature Rick Carlson on piano and Chris Bates on bass. Vocalists Maud Hixson and Arne Fogel will be joining them for their annual appearance at the Twin Cities Jazz Festival.


---
Saturday, June 24
Jazz88 Main Stage in Mears Park
2:00 p.m. Kevin Washington & Ra Spirit
Detroit's own Kevin Washington was born to musicians and music educators, Donald and Faye Washington. It is safe to say he was born to do this! In 1996 Kevin moved to New York to study Jazz at The New School for Social Research. Getting his feet wet as a young adult, he performed all over New York with different musical groups such as Chico Freeman Quartet, Arnie Lawrence and David Murray Big Band to name a few. Since leaving New York and settling in the Twin Cities, Washington has performed with Steve Sleagle, Dave Stryker, David FatHead Newman, Tim Ries from The Rolling Stones and Bruce Henry to name a few. Washington's talents are skilled in Drums, Guitar and vocals and showcased in his band; Ra Spirit. Kevin is also an instructor at Walker|West Music Academy.


4:00 p.m. Patty Peterson Presents the Jazz Woman All-Stars
The Jazz Women All-Stars were created by Minnesota Music Hall of Fame vocalist and Jazz 88 KBEM radio personality Patty Peterson. In 2016, the Jazz Women All-Stars made their unforgettable debut at the TC Jazz Festival in Mears Park and have been dazzling audiences ever since here in Minnesota as well as in Phoenix, Arizona. For this show, Patty brings together Ginger Commodore – Vocals, Mary Louise Knutson – Piano, Sue Orfield – Sax, Sheila Earley – Drums and Joan Griffith – Bass. This performance will be dedicated to Steve Heckler for holding the vision with Patty Peterson to create a premier jazz group featuring all women with a launch in 2016 at the TC Jazz Festival in Mears Park.


6:00 p.m. Davina & the Vagabonds
Frontwoman, singer, and multi-instrumentalist, Davina Sowers, gave birth to her eponymous band, Davina and The Vagabonds, in 2004. Today, they are hometown heroes in the Twin Cities.
Their sound is described as a distillation of bluesy barroom baritone and bravado, graveyard jazz grooves, and noir-ish confessional lyricism backed by boisterous piano, guitar, and strings.
To date, the internationally acclaimed group has performed in 45 states, 12 European countries, and two Canadian provinces. They play nearly 200 gigs annually, including events such as Edinburgh Fringe Festival, and now the Twin Cities Film Festival.
8:30 p.m. Christian McBride
Christian McBride is an eight-time Grammy Award-winning bassist, composer, and bandleader. Christian is the Artistic Director of the historic Newport Jazz Festival, New Jersey Performing Arts center (NJPAC), the TD James Moody Jazz Festival, and the National Jazz Museum in Harlem.
Christian is also a respected educator and advocate as the Artistic Director of Jazz House KiDS, and the Jazz Aspen Snowmass Summer Sessions.
In addition to consistent touring, Christian hosts NPR's "Jazz Night in America" and "The Lowdown: Conversations With Christian" on SiriusXM.
UnitedHealthCare Jazz on 5th Street Mears Park
3:00 p.m. Salsa del Soul
Salsa del Soul is a Twin Cities-based, nine-piece orchestra performing various styles of dance music from the Spanish-speaking regions of the Caribbean. Salsa del Soul was formed with the purpose of providing great dance music for Twin Cities Salsa fans. The musicians of Salsa del Soul represent some of the finest talents in the Twin Cities Latin music scene.


5:00 p.m. The New Lowdown Jazz Band
Formed in 2023, The New Lowdown Jazz Band plays New Orleans-inspired music. The band is dedicated to preserving the infectious rhythm and collective improvisation of that style. The band consists of: Doug Haining, leader and reeds, Josh May, trumpet and cornet, Dave Graf, trombone, David Singley, guitar and banjo, Steve Pikal, bass and Danny Coots, drums.


7:30 p.m. Maryann & The Money Makers
Vintage toe-tappin' jazz and swing that's energetic, fresh, and simple. That's Maryann and the Money Makers! Led by vocalist Maryann Sullivan, the Money Makers swing from the books of Fats Waller, Billie Holiday, Count Basie, Duke Ellington, Peggy Lee and more, delighting audiences of all ages.


Apostle Supper Club Stage
11:00 a.m. to 3:00 p.m. Daniel Rottenberg
Known for his energetic ragtime and stride arrangements, Daniel Rottenberg first began tickling the ivories when he was four years old. He was classically trained until he was age 12, when he discovered ragtime. By the time he was 13, he began playing regularly at the famous Diamond Belle Saloon in the Strater Hotel in his hometown of Durango, Colorado, where he performed for nearly 10 years. He performed at ragtime and jazz festivals across the country, as well as competed in the Junior Division of the Old-Time Piano World Championships. Daniel is a prolific composer, having written over thirty ragtime and stride piano solos. He now resides in Minneapolis, Minnesota, where he plays at various speakeasies and restaurants.


8:00 p.m. to 11:00 p.m. Rick Carlson
Rick Carlson taught himself to play the piano by studying the vast works of Count Basie and Duke Ellington and capitalizing on a long string of happy accidents. He has also perfected the art of "circular drinking", whereby he can sip martinis uninterrupted while still playing a cohesive piano solo. He has been the pianist for the Wolverines Big Band since 1980. He has performed on concert stages in London and New York City, and has appeared with Count Basie drummer Butch Miles, horn stars Warren Vaché, Delfeayo Marsalis, Evan Christopher and Wycliffe Gordon. His credits as musical director, arranger and pianist include the Guthrie Theater presentation of "Coward's Women", the Capri Theater "Legends Series" and in various concert and cabaret presentations internationally. He opened for Rosemary Clooney, accompanied Kathryn Crosby in various cabaret shows, and counts Madeleine Peyroux among his many unwitting fans. Rick will also be performing on several other sets. Please check the schedule page.


Big River Pizza Stage
5:00 p.m. Joel Shapira Trio
Guitarist Joel Shapira is a nationally acclaimed musician residing in the Twin Cities. He's a leader and/or member of multiple top local jazz ensembles, as well as a master of the demanding discipline of solo guitar. He performs regularly with world-class musicians, has numerous recordings to his credit, and is an artist featured on the NYC record label Unseen Rain Records.


7:00 p.m. Sophia Shorai
A singer with equal parts heart, charm, and individuality, Sophia Shorai has been a mainstay on the Minneapolis jazz scene since 2004. With five self-released albums under her belt, she mixes old classics, modern revivals, and her own pop gems with ease and soul. Sophia has collaborated with many of the Midwest's finest and most celebrated musicians and has garnered international vocal recognition through commercials, television shows and films. "Abundant joy… the prominence of her enthusiasm is hard to ignore." – All About Jazz


9:00 p.m. Glen Helgeson Trio
Glen Helgeson guitar; Steve Pikal, acoustic bass; Danny Coots, Drums This trio delivers a diverse palette of modern jazz guitar melodies, backed by dynamic acoustic bass and finely textured drum rhythms. Together, they explore original compositions by Helgeson, and catchy arrangements by Django Reinhardt, Pat Metheny, Bill Frisell and others. Lead, Glen Helgeson, released eight albums throughout his career, won a Minnesota Music Award, and received a Walker Art Center commissioned grant. "Helgeson is a technically masterful player who fuses exotic rhythms with soulful, intelligent leads." Tad Simons, MSP St.Paul Magazine. Steve Pikal, a highly regarded first-call bass player from the Twin Cities jazz scene, tours locally and nationally and has performed with numerous legendary musicians including Delfeayo Marsalis and Margaret Whiting. One of the most requested drummers on the national jazz circuit, Danny Coots has recorded extensively in New York and L.A., and Nashville, where he currently lives. He's played on over 100 recordings, one of which won a Grammy in 2005.


Dark Horse Stage
7:30 p.m. Mike Gold & Jazz Impact
Jazz Bassist Michael Gold moved from New York to the Twin Cities in 1996. He has performed with such artists as: Larry Coryell, Warne Marsh, Lee Konitz, Hank Jones, Sheila Jordan, Tal Farlow, Valery Ponomorav, Arturo O'Farrill, Lew Soloff, Michael Kanan, Art Baron, Bill McHenry, Larry Ham, Dave Glasser, Steve Masakowski, Johnny Vidacovitch, Donny McCaslin, Joel Frahm, Dave Karr, Catherine Russel, Dave Graf, Patty Petersen, Peter Whitman, and many others.


9:30 p.m. Brandon Commodore's NRG
Brandon Commodore is a well-versed musician whose love and passion for music shines through at every lesson, rehearsal, workshop or performance. Brandon decided to follow his father's footsteps and picked up a pair of drumsticks at a very young age. In high school, Brandon began working professionally in the Twin Cities area. Later while studying Music Performance at McNally Smith College of music, Brandon joined the Grammy Award winning Sounds of Blackness, shortly thereafter Grammy nominated Mint Condition, and currently serves as drummer and bandleader for esteemed singer, songwriter and producer Stokley Williams. When not touring with Stokley, Brandon works as a freelance composer, songwriter, teaching artist, and bandleader to several projects in the Twin Cities (including his own, #MPLS) and continues to be a student of musicianship.
kj's hideaway
6:30 p.m. Greg Byers Quartet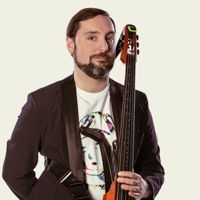 Greg Byers uses his talents as a cellist, bassist and composer to redefine what you thought the cello was capable of! Byers performed on BBC Two (Later… with Jools Holland) and Univision (Latin GRAMMYs) and was the winner of the International Journalists Award at the 2020 Seifert International Jazz Violin Competition.


8:00 p.m. Ivan Cunningham's Roscana Bog
Ivan Cunningham is a composer, multi-instrumentalist, and band-leader living in Minneapolis, MN, and is involved in groups such as Mr. Zipp, Superbus Maximus, & leads the Ivan Cunningham Quintet. His work was featured in the 2017 Hear Here Music and Movement Festival at the Cedar Cultural Center and has been performed by the Zeitgeist New Music Ensemble. Ivan aims to play people as if they were musical instruments themselves-composing for carefully curated ensembles that consider the individual personalities of musicians just as much as their musical abilities. Incorporating elements of No Wave, Avant-Jazz, and classical, Ivan's new ensemble Freedom Pie searches for an emotional utopia that embraces the contradictions of everyday life by allowing playful indulgence and heavy-heated catharsis to hold equal value and to coexist in the same space.


MetroNOME Brewery in Fingal's Cave Stage
3:00 p.m. Organ Donors
Organ Donors features Sophia Kickhofel, Ted Godbout, Chris Olson, Jesse Simon and is a tribute To Joey DeFrancesco.


5 p.m. BZ3 Organ Trio
BZ3 Organ Trio consists of Brian Ziemniak (Hammond B3), David Feily (guitar), and Kevin Washington (drums). A modern take on a classic sound – combining the atmosphere of the organ trio sound of the 60's with an updated texture and groove.


7:30 p.m. Lifeforce featuring Kenne Thomas
Drummer, composer, and author, Kenne Thomas is the son of Chicago saxophonist, Jimmy "Bouncy" Whitehead. Influenced by family friends, Gene Ammons and Sonny Stitt he began his musical career in his hometown of Chicago performing with notable musicians, Jodie Christian, Ari Brown, Adam Rudolph the Charles Walton Big Band, and members of the AACM. In the early 70's Kenne moved to Minnesota where he performed with pianist, Jimmy Bowman Trio. Attending Moorhead State University, he played around the region with the R&B horn band, AIRTIGHT.


Momento Restaurant & Bar
5:30 p.m. to 7:30 p.m. Lucia Newell & Joan Griffith
Minneapolis-based jazz singer Lucia Newell sang backgrounds on several projects for 'Jimmy Jam' Harris, Terry Lewis and Monte Moir of Flyte Time, and on many other projects. She sang concerts, festivals, and in all the jazz clubs around the Twin Cities, frequently at the Artists' Quarter, the Dakota, Crooners, and many others over the years. She studied Music Theory at the University of Minnesota School of Music, and toured performing with Michael Gold and Jazz Impact throughout the US and in Spain, Italy, and Greece. Joan Griffith is a teacher, performer and composer who has toured and recorded extensively. She is the director MacJazz (big band) and is a studio instructor, teaching electric bass, electric guitar, mandolin, and jazz improvisation. She is also the head of the jazz studies department at the University of St. Thomas.


MPSvoices.com Future of Jazz Stage with Walker West
Clinics and youth performances run from 9:30 a.m. to 8:30 p.m. Please check the schedule page for the full youth line-up.
Papa Legba Stage
5:00 p.m. to 7:00 p.m. Yunior Romero
Yunior Romero is a young Twin Cities-based saxophonist making his Twin Cities Jazz Fest debut.


8:00 p.m. to 10:00 p.m. Wain McFarlane
Wain McFarlane, the Dreadlock Cowboy, serves up a unique fusion of his paternal Jamaican roots, reggae legacy and maternal lineage gospel-blues-jazz of his birthplace, Kansas City. His eclectic performance drives guitar-propelled examination of Mississippi Delta field music, conjuring revelations of timeless spirit that rests easy at the crossroads of the worlds. From the drum-summoned ancient past to cosmic futures, Wain indeed delivers the musical, the magical and the mysterious with a sense of urgent abandon beneath a knowing smile that captivates, illuminates, transforms and satisfies


TPT Stage
2 p.m. Aja Parham
After graduating from the University of Minnesota with a Bachelor of Music degree in Vocal Performance, Aja went on to perform with the Minnesota Opera, Skylark Opera, Penumbra Theatre, and the Ordway Center for the Performing Arts. After a time, she rekindled my love of Jazz, R&B, Funk, and Motown, and started performing as a freelance vocalist throughout the Twin Cities. In addition to performing, Aja has taught voice lessons since 2010.


4:00 p.m. Sarah M Greer Quintet
Jazz vocalist and composer Sarah M. Greer is a gifted improvisational vocalist with a beautiful voice. She delights and entertains audiences, often inventing music on the spot.


5:30 p.m. The Avant Garde Presents: Nabaté Isles En Motion
The Avant Garde Presents: Nabaté Isles En Motion. Nabaté Isles is a Grammy-winning trumpeter as well as a composer and producer, born and raised in New York City. He has performed, toured and/or recorded with legendary jazz artists such as Christian McBride, Robert Glasper, Dianne Reeves, José James, Ravi Coltrane, Steve Wilson, Joey DeFrancesco and the Mingus Big Band. Nabaté has recently released his second album called, En Motion on Ropeadope Records. Nabate' is joined by Jeff Bailey on bass, Kevin Washington on drums and Kayvesh Kavira on piano.



About The Avant Garde: Chadwick "Niles" Phillips is a renaissance man who is an artist, entrepreneur and educator. He is the CEO/Founder of The Avant Garde, LLC which is a music, arts and entertainment production company. He is also the founder of the "Hip-Hop, History and The Arts" youth program. He graduated from Michigan State University in 2006 with a Bachelors in Communications. He is the son of the legendary jazz/symphony orchestra bassist Sam Gill. Chadwick will be hosting the TPT stage at the 2023 Twin Cities Jazz Festival!
7:00 p.m. Travis Anderson Trio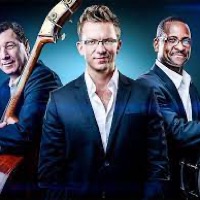 One of Minneapolis' top jazz trios, giving a modern twist to the classic jazz repertoire while honoring the great trios of the past. Travis is also performing at Holman's table. Please check the schedule page for set times.


8:30 p.m. TRIBUTE TO BUTCH THOMPSON
Butch Thompson brough his own voice to the classic jazz repertoire of blues, stomps, ragtime and pop songs. From Scott Joplin's Maple Leaf Rag to Duke Ellington's Mood Indigo, from Jelly Roll Morton's New Orleans jazz to the virtuosic stride piano of 1920s Harlem, Butch has played his personal style from Cairo to Kansas City
The Butch Thompson Trio was known across the nation as the house band for "A Prairie Home Companion" hosted by Garrison Keillor. On the show, Thompson performed with all comers from acrobats to opera singers, from nationally known jazz performers to country and bluegrass artists.  
For 25 years Thompson hosted a weekly jazz history show on Twin Cities' own Jazz 88 radio.  He devoted his "Jazz Originals" program to sharing his collection of early jazz records with listeners, including the back stories about the recording sessions, sidemen and arrangers.
The Southside Aces will host this tribute along with guest performers.  
*Schedule subject to change.